1,Introduction of wire nail making machine:
The Uniwin brand nail making machine is designed to make 1-6 inch wire nails .
The Process to make wire nails is :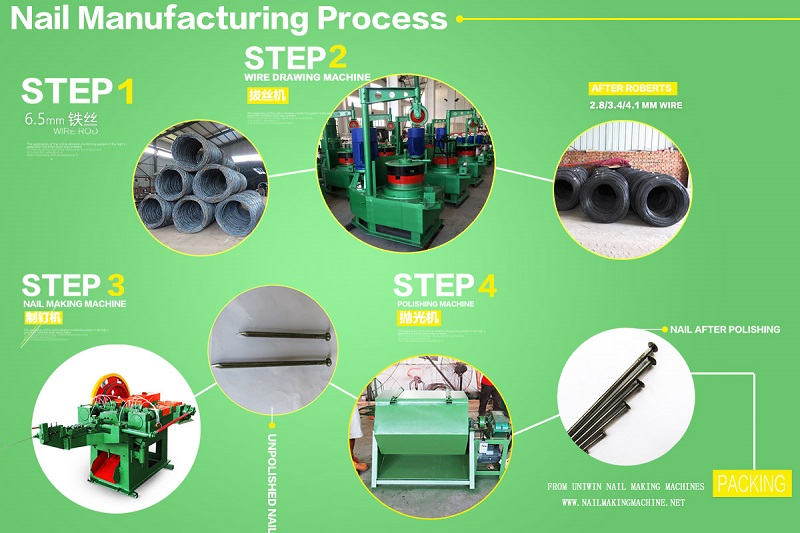 Ie draw the raw material of wire rods of 6.5mm or 5.5mm diameter(usually 2-3 tons per coil) ,to small wire coils (200-300 kg per coil) of diameter such as 4.5mm,4.1mm,3.4mm,2.8mm etc needed for making nails by the wire drawing machine ,after this ,put the small wire coils on a wire reel ,from which the steel wire was feed into the nail making machines to make nails ,after the nails is cut by the nail making machine,it needs to polish the nails to remove the iron dust on the nail shaft and make it become bright and good looking ,then packaging .
To buy the wire rods and cold drawing wire for making nails ,pls visit this page :
Specifications of the nail making machine is :


Testing video of the nail making machines :
How a wire nail is made? this is a video shows the step by step process how the wire nails is made by our nail making machine:
Common nails made from this testing ,after polising ,the black nails will become bright and shine !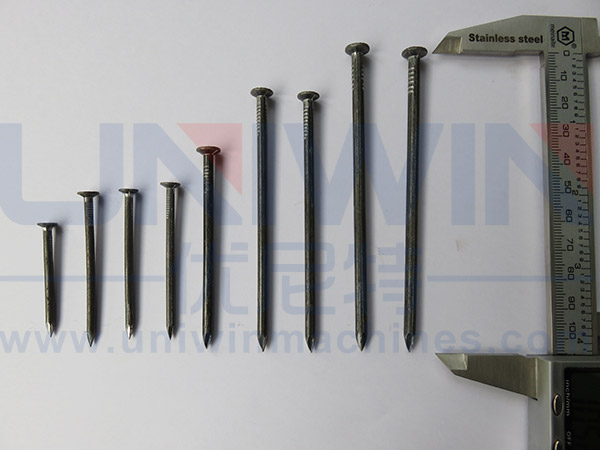 Manufacturing workshop of the nail making machines :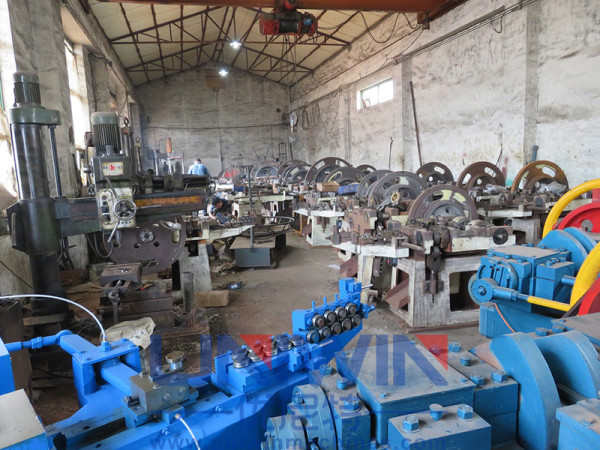 Machines after painting :
We can paint the nail machines according to the customer's requirements.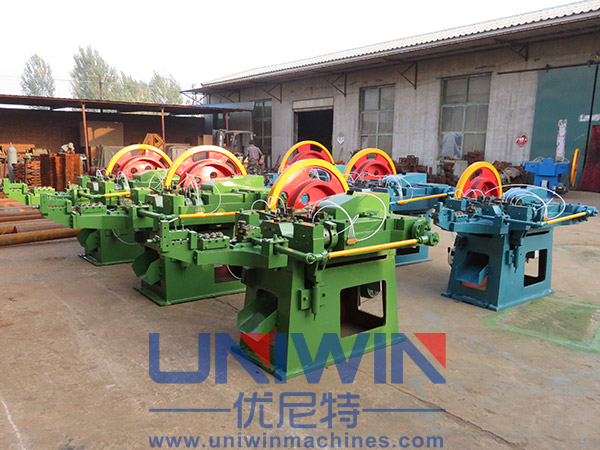 Delivery Pictures: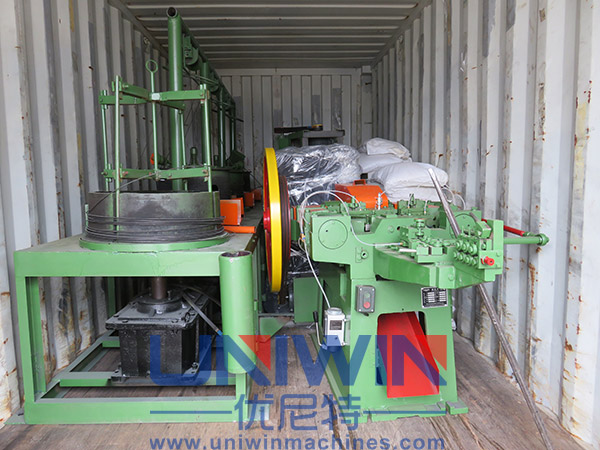 Profession makes you success ,welcome to contact us for more info about the nail making business !
FAQ about nail making machines :
Operation manual download :
please open this link to down the manual: