umbrella head roofing nail making machine
Brief Introduction:
The roofing nail making machine is used to make umbrella head roofing nails, it punchs the cap to the nail body to form the roofing nail.
Roofing nails are usually used outdoors roof, it can be used for connecting wooden parts, as well as for fixing asbestos tiles and plastic tiles. There are also smooth shank roofing nail, Twisted shank roofing nails. The commonly used size of roofing nails includes: 1.5inch, 2inch, 2.5inch, 3inch, 4inch.
To make big cap roofing nail, ceiling nail, wire nails, it is the common type z94-c series nail making machines.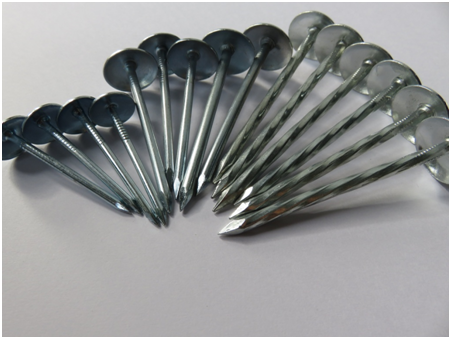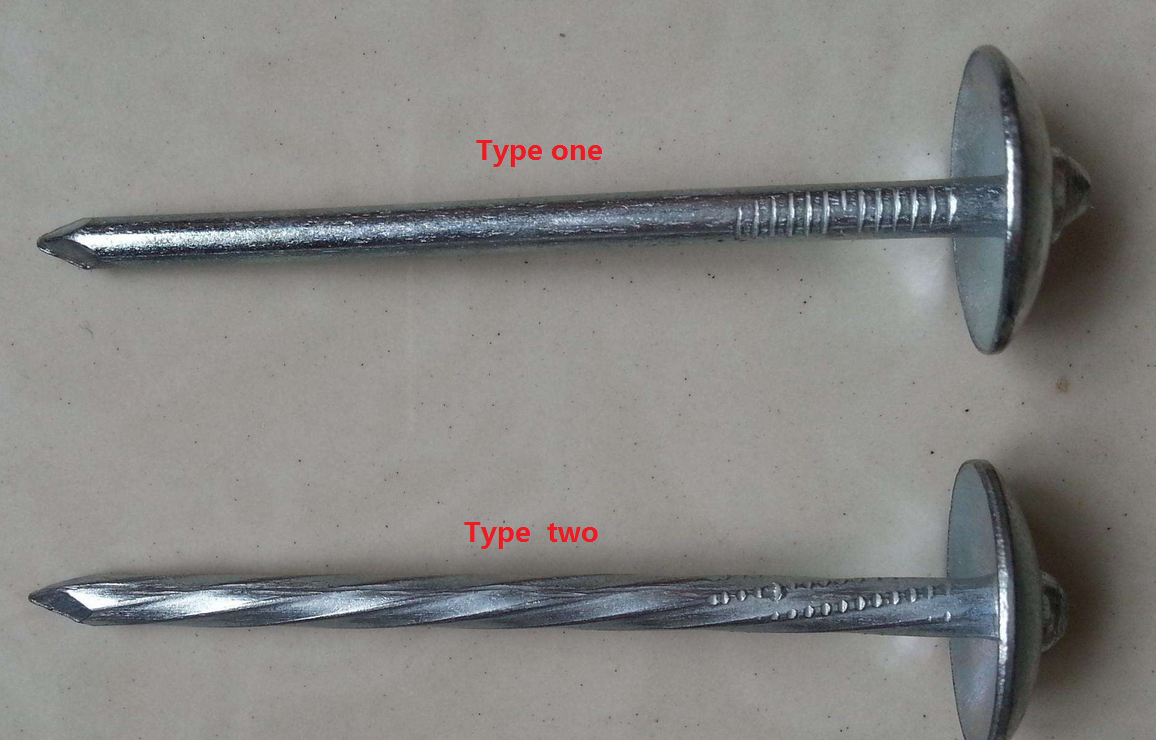 To make roofing nails, the steel wire Q195/SAE1008 is the raw material and same material with common wire nails. the basic equipments are cap nail making machine and roofing nail making machine, and the galvanizing equipments.
The process to make roofing nails:
Make the roofing caps by caps making machine.
Put the caps in the storage box of the roofing nail machine and make the roofing nails.
Polish the nails by using polish machine
Galvanize the roofing nails to ensure the roofing nails  resistant to corrosion.
Drawn wire picutres for roofing nails: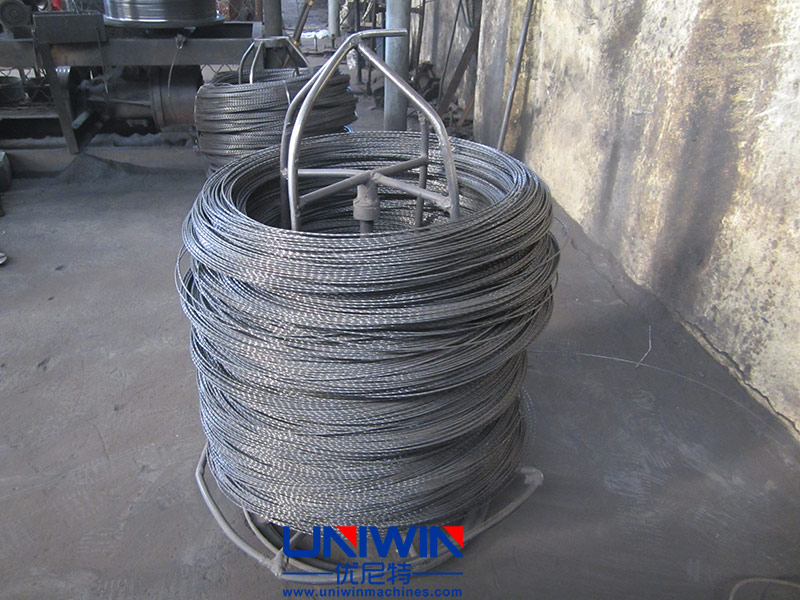 Roofing nail cap making machine pictures: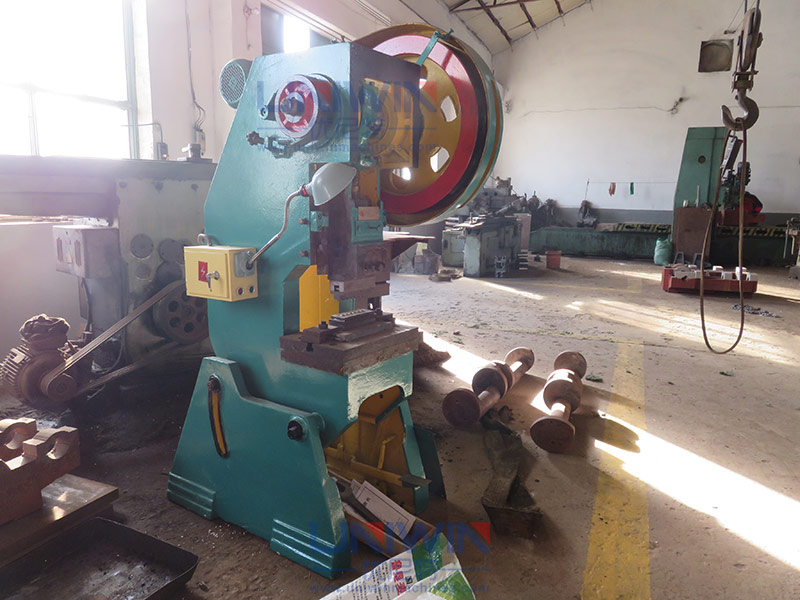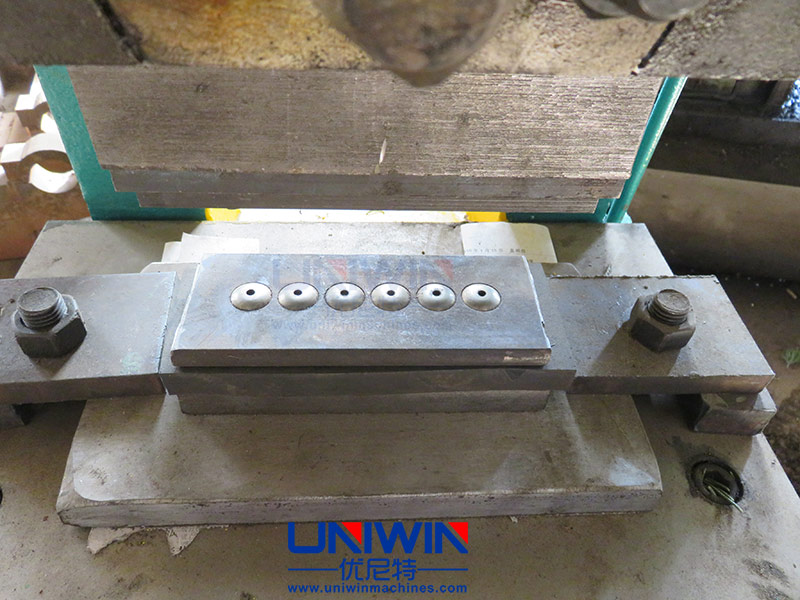 Roofing nail making machine pictures: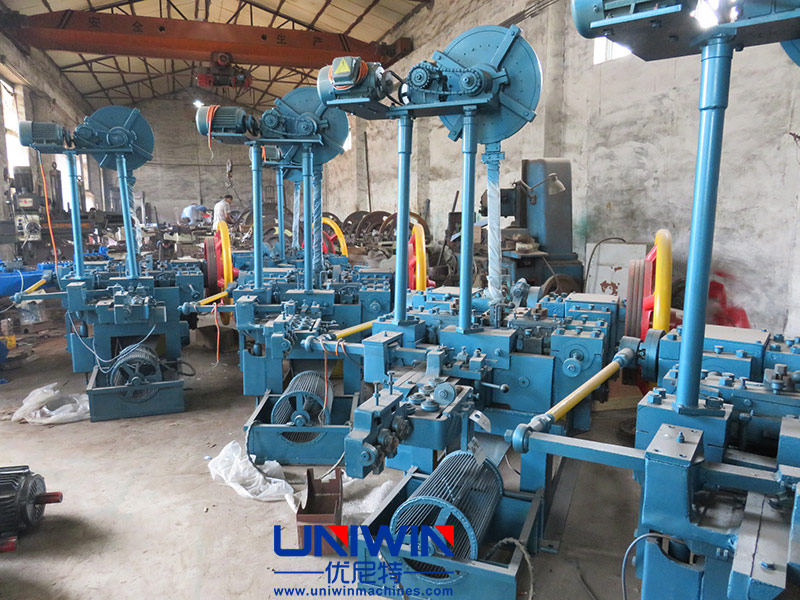 Galvanizing equipment pictures: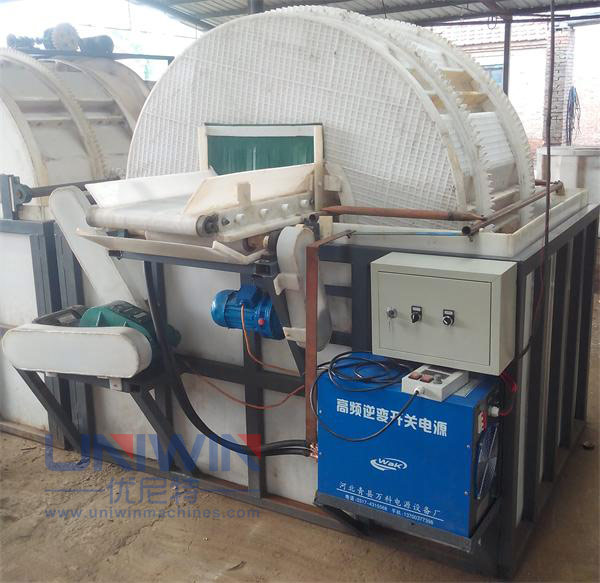 Finished roofing nails pictures: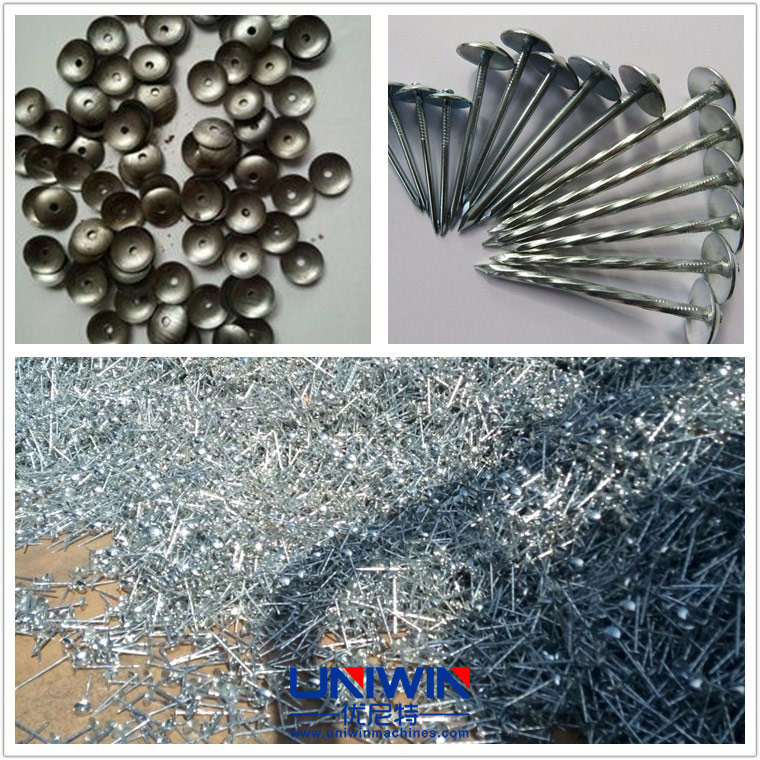 according to customer requirement, you also can add the rubber washer. It has the function of sealing and waterproof.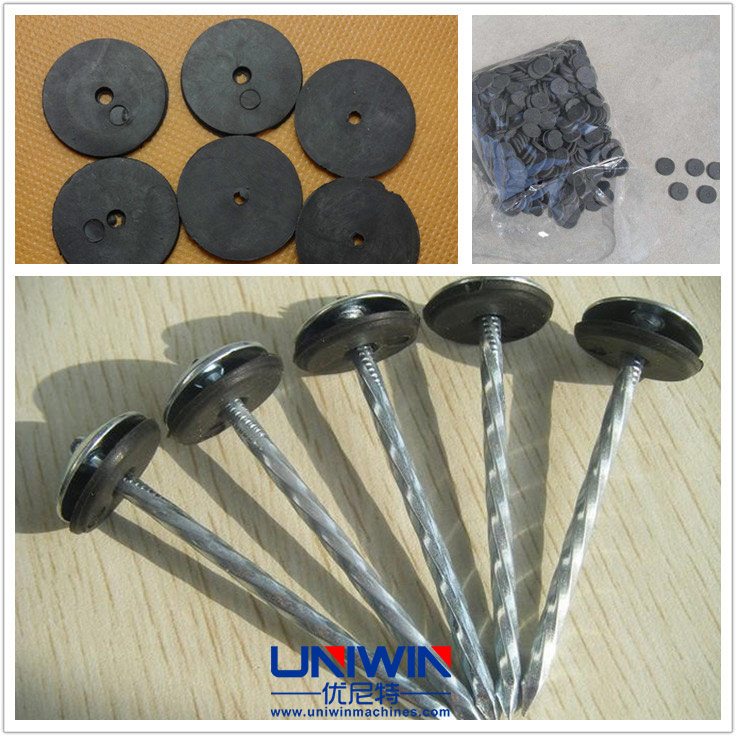 Four advantages of roofing nails made by the whole production line:
Corrosion resistance
High strength
Good toughness.
High hardness