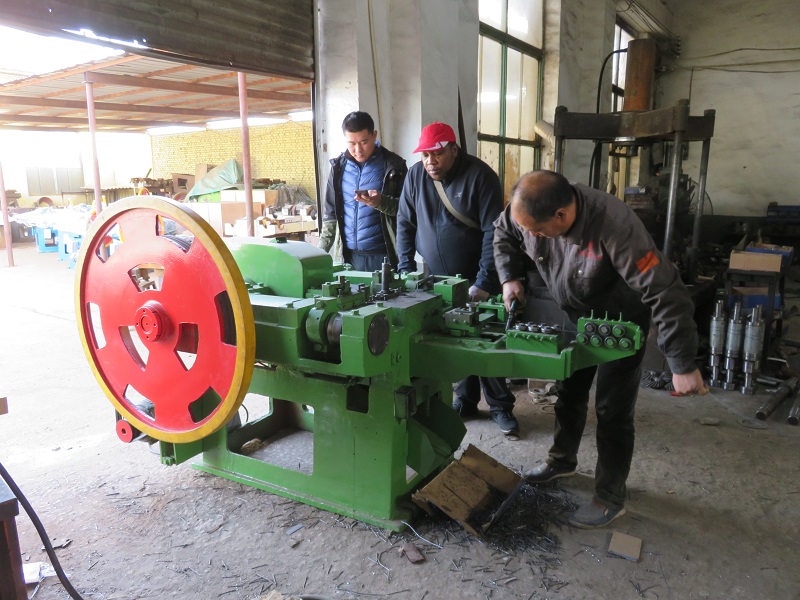 Introduction of U nail making machine:
The U-shaped nail machine is fully automatic machine for making U-shaped nails, which can
process the iron wire into the required size of the U-shaped nails.
Working Principle of the U nail making machine:
The making process for U nails is basically same as making wire nails, the difference is the nail mould and nail cutting system structure.
Feeding the steel wire to nail machine, after heading and double cutting, then the U nails will be formed.
Parameters:
Motor power:4 kw
Diameter of nails: 2.8-4.5 mm
Length of nails:25-100mm
Speed:240 pcs/min
Weight:2 tons
Size: 2350*1500*1450
Applications of U nails: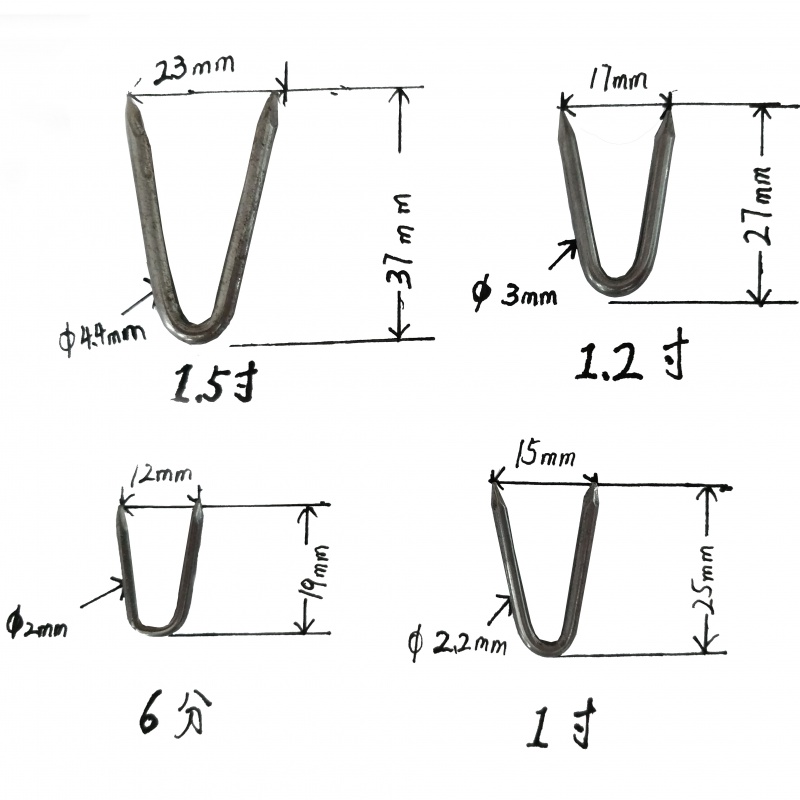 U-shaped nails, also known as saddle tacks, is a kind of special nails mainly used for fixing metal plate nets, wire meshes and barbed wires in construction works. They can also be used to fix steel wires for bundling wooden boxes, Or outdoor hanging line, and artificial turf fixation.
From the shape, it can be classified as: round head U-shaped nails, square head U-shaped nails, G-shaped turf nails.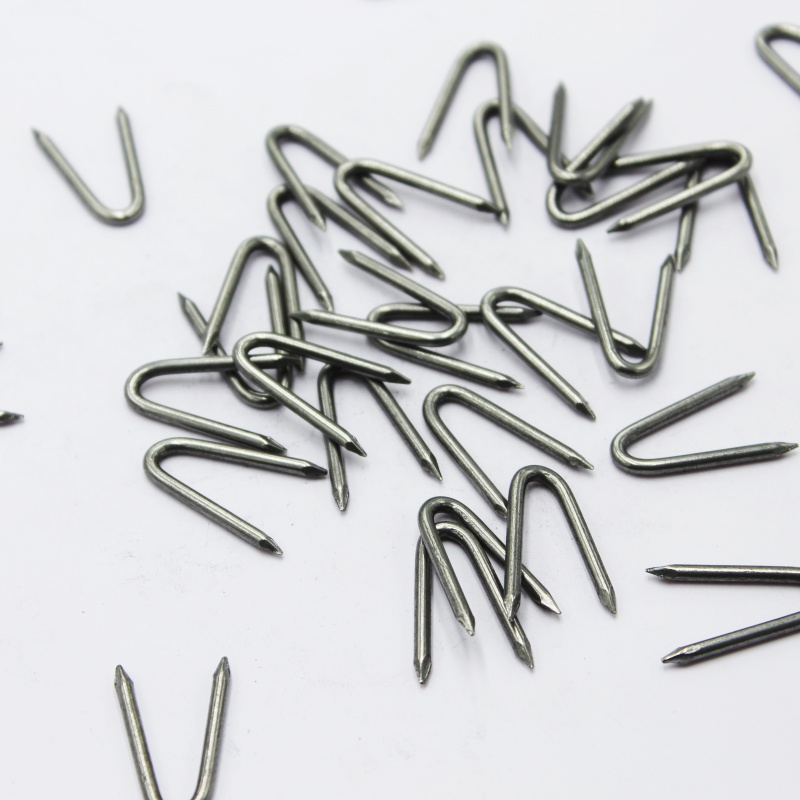 The materials can be cold drawn wire, galvanized wire, galvanized steel wire or stainless steel wire, etc. The wire diameter ranges from 2mm to 5mm, the width ranges from 1cm-2.5cm, and the leg length ranges from 2cm-5cm. 1″X6″ turf nails are the most widely used, the main application of turf nails is to fix turf on golf courses, garden lawns and other places where turf is needed , Also used in fixed drapes, straw mats, round pipes, etc. Easy to operate, high quality and low price.
Customers from South Africa: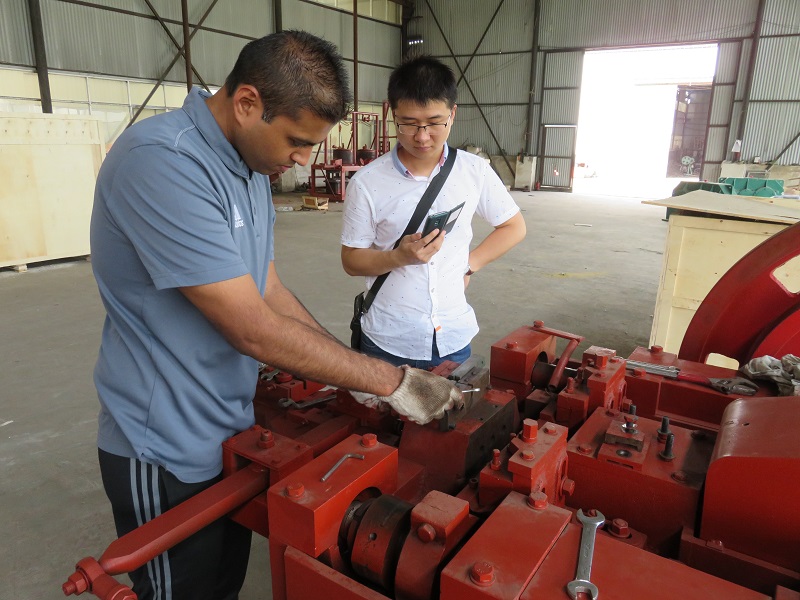 The U nails are widely used in Africa, we have exported to Kenya, South Africa, Rwanda, Nigeria , Ethipia etc in the past 10 years and it is really a good business idea for small manufacturing business.
Related products:
Wire Nail Making Machine: https://www.uniwinmachines.com/product-detail/wire-nail-making-machine/