High Speed Nail Making Machine 800 Pieces Per Minute
X series high speed nail making machines is our new desighed type with speed 800 pcs/min, it's the revolution of the traditional C series nail making machine, working principle is same as Germany Wafios high speed nail machine.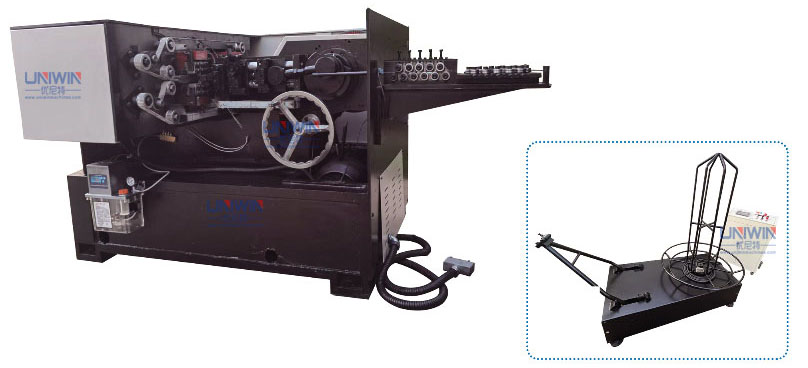 This machine is widely used in wire nails, D type nails, paper nails, double head nails, clout nails.
It's fully automatic type and has high productivity, machine is controlled by PLC, and is easy to operate. There are eight sensors in the machine, if there is anything wrong during the nail production process, it will alarm and stop. It adopts new cutting system to separate nail tips and nails.
There are four models designed for different nail lengths.
X50: Length 25-50 mm, diameter: 1.6-2.8mm, speed: 800pcs/min.

X90: Length 45-90 mm, diameter: 2.0-3.5mm, speed: 750pcs/min

X130B: Length 70-130mm, diameter: 2.5-4.5mm, speed: 600pcs/min

X150: Length 70-150 mm length, diameter: 2.5-4.5mm, speed: 550pcs/min

Advantages of Uniwin high speed nail making machine:
High productivity: Take X90 as an example, it can produce 45-90 mm length, max speed 750pcs/min, average production output 200kg/hour.

Low Defective rate: If properly set, there is nearly no defective nail, saving the production cost.

Labor cost saving: 1 skilled worker can operate 10 sets high speed nail making machines at the same time

Easy maintenance,

Long service life,

 Low noise.
High speed nail machine detailed pictures: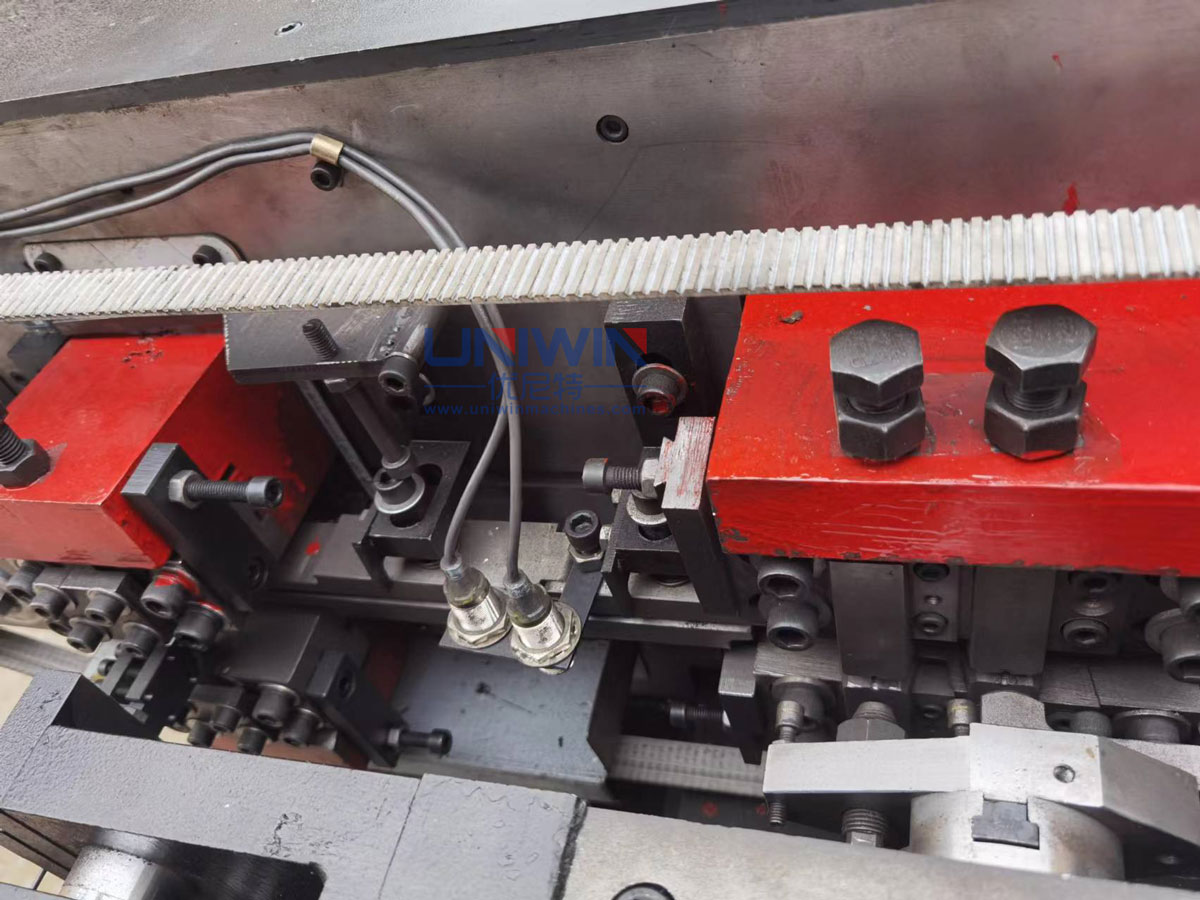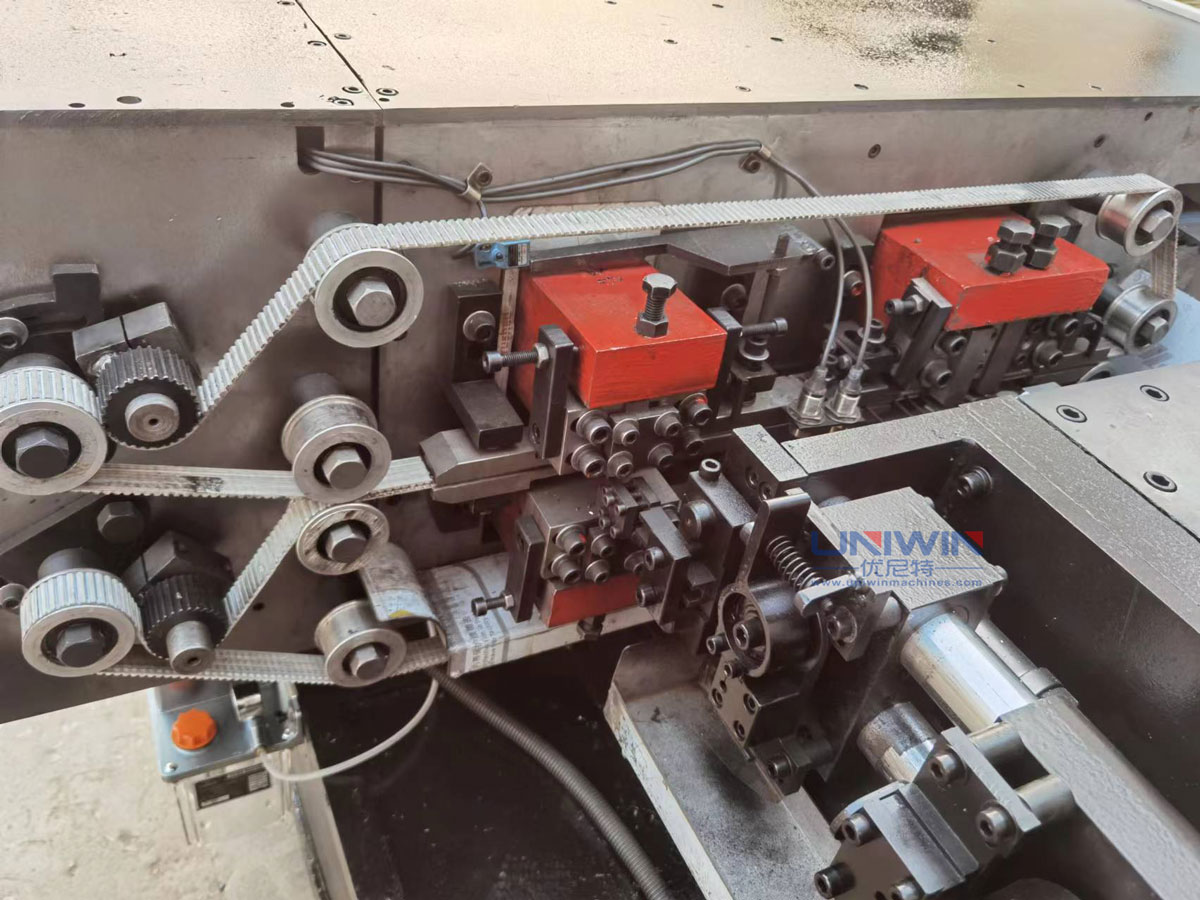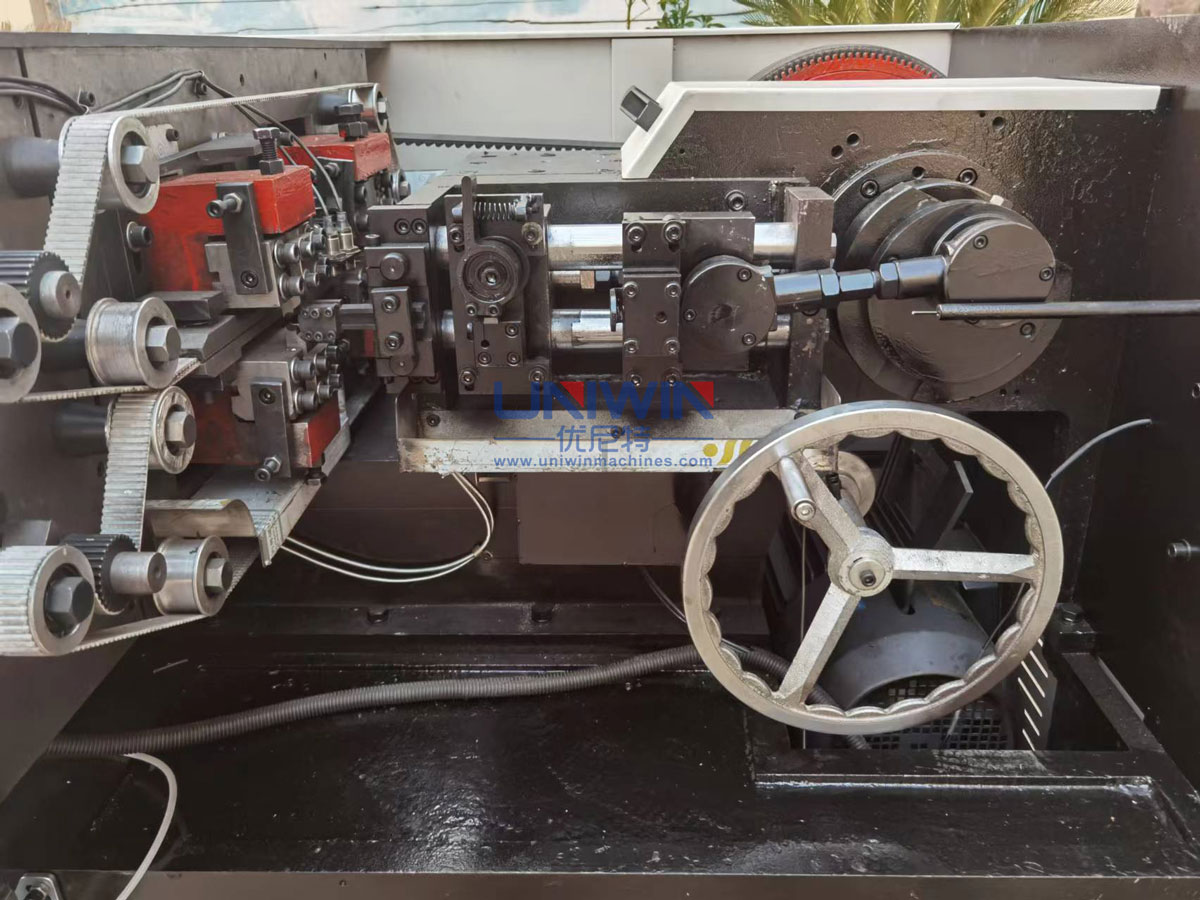 Compared with Wafios nail-making machine:
Low Cost: Uniwin high speed nail machine function is close to Germany WAFIOS high speed type, but price only 1/4 of them.

Cheap Spare parts: 1/5 price of Wafios and long lifespan.

Same working principle,

Easy operation. One ordinary worker can operate this machine well after seeing a simple demo.
Uniwin nail making machine manufacturing: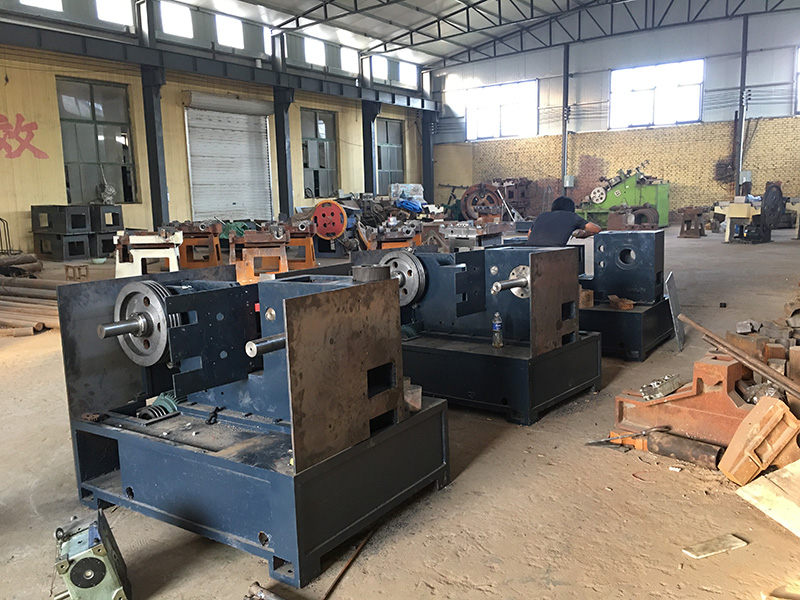 1. 95% of the parts are processed by our company.
2. Frame Casting: Nodular cast iron 500
3. Drive rod: high-quality mold steel for casting
4. Crankshaft: high-quality mold steel forging
5. Speed Reducer: high-quality big brand reducers
6. Splitter: The best quality in China
7. Bearings: main bearings are from Japan NSK.
8. Electrical control cabinet: Professional electrical control cabinet manufacturer
All these small details ensure the best quality of the high speed nail making machines so that they can run for many years without a problem, 
for some small factories, they use common frame, cheaper material, these cheap machines are poor quality and can be used for only several months, there will be many problems.
Training & after-sales service:
Offer free online technical support, video training, to ensure machine setup and running smoothly. 12 months machine warranty.
Uniwin has exported the high speed nail machine to more than 30 countries worldwide: USA, Canada, Mexico, Chile, Argentina, Italy, Germany, UAE, Saudi Arab, Turkey, Sri Lanka, Oman, Poland, etc.