Pneumatic nail gun is a kind of portable coil nail gun, it can be used for container trays, large wooden box manufacturing fence, housing wooden structure connection, export wooden crates, wooden pallets, crates, frames, wooden furniture, wooden houses and other wooden structure of the connection. Staples quickly, saving labor. This type of coil gun can be putted around 300pcs per roll coil nail, loading nails conveniently, saving working time, and improve efficiency greatly.
Technical data of Pneumatic Coil Nail Gun: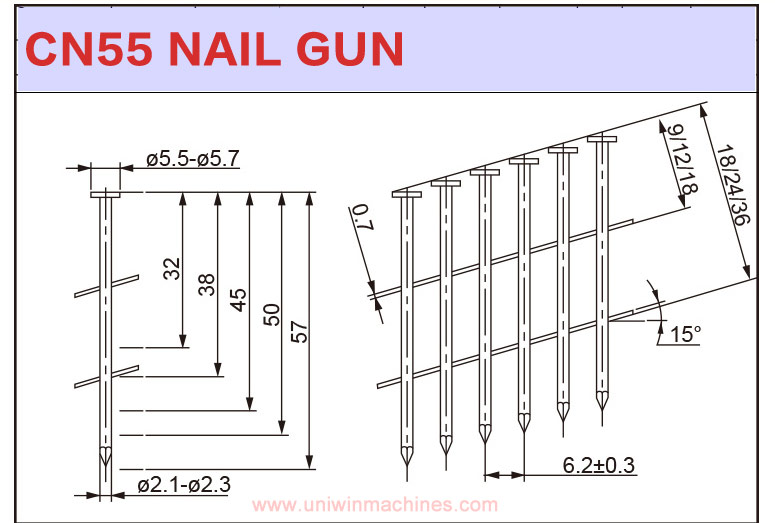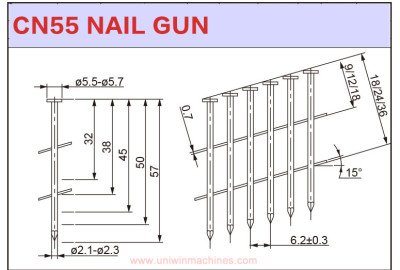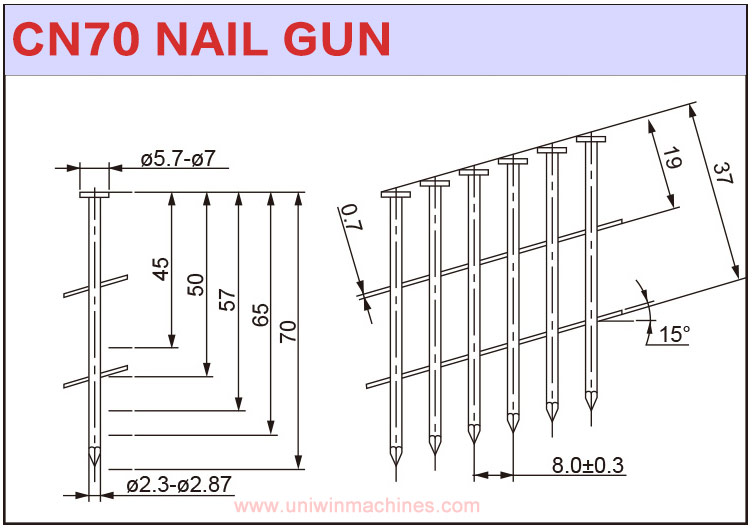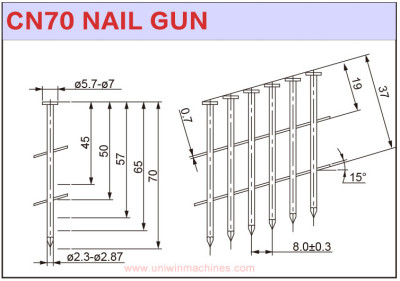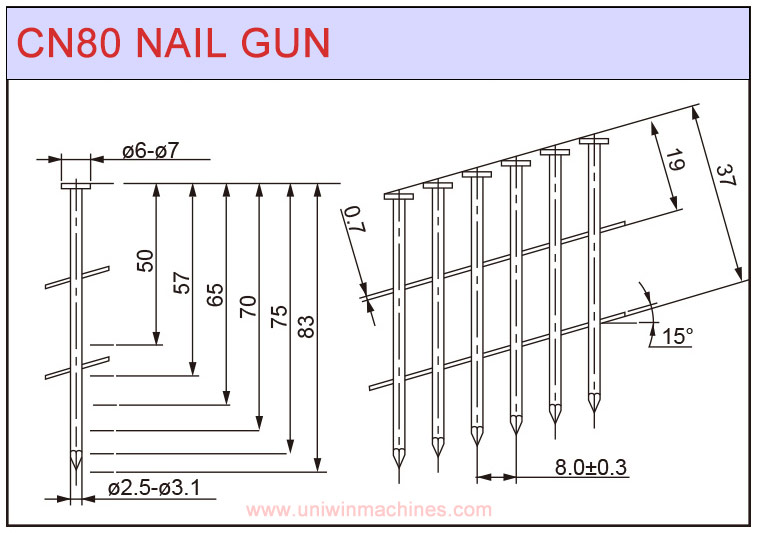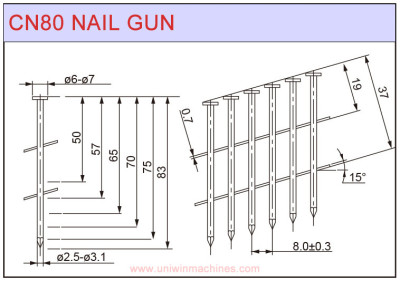 Special Design of the nail gun:
1. Design of nail outlet
High strength tungsten steel material , and the surface has been processed by many times polishing, Wear-resisting, longer lifetime, and not easy get stuck.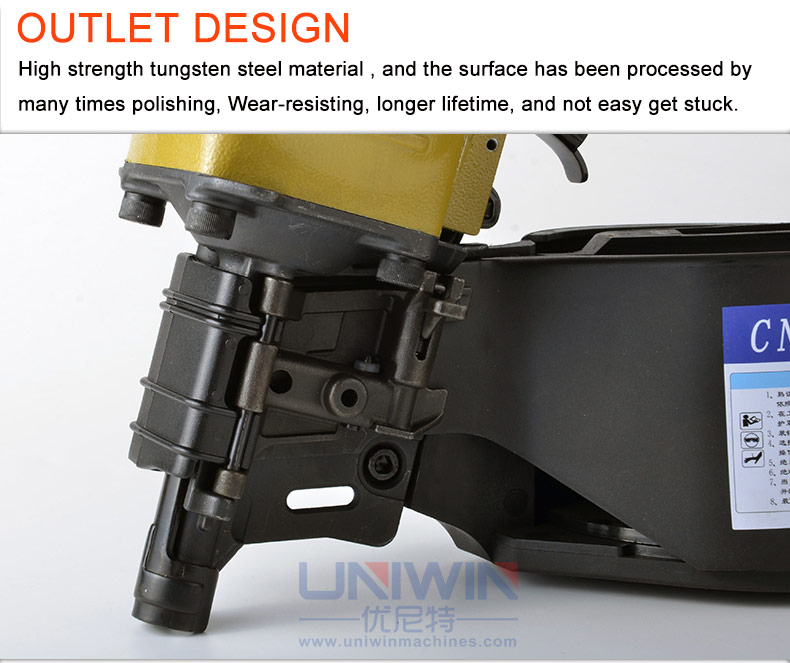 2. Plastic clamp.
High strength plastic clamp, Ingeniously utilize ergonomics to make loading nails space big, easy to install coil nails and discharge coil nails.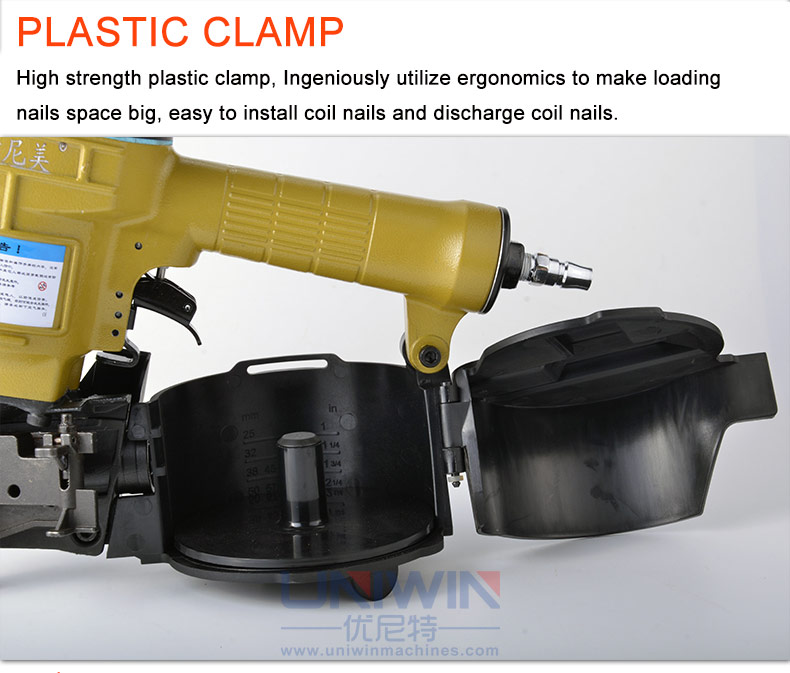 3. Trigger
Pull the trigger to shot nails, connect the air compressor start work.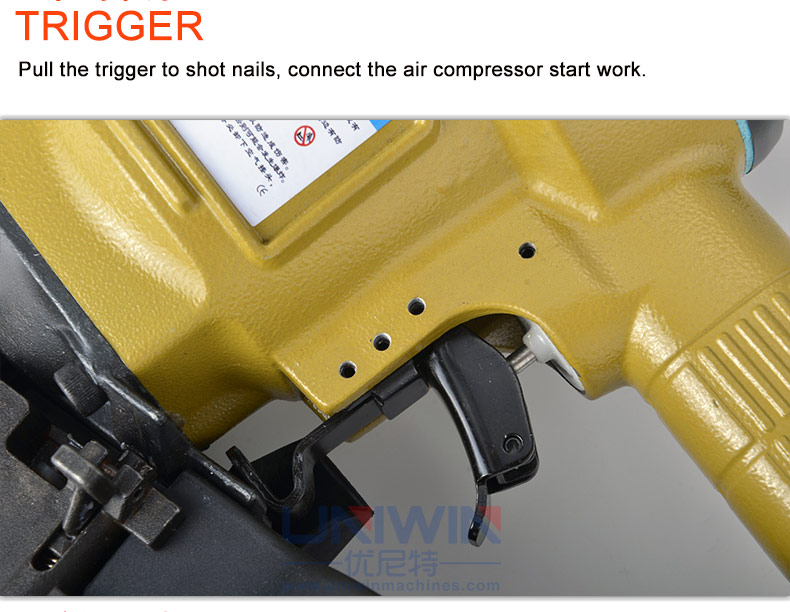 4. Skid handle
The handle uses human nature skid, feel comfortable, reduce fatigue, long time operation is not tired.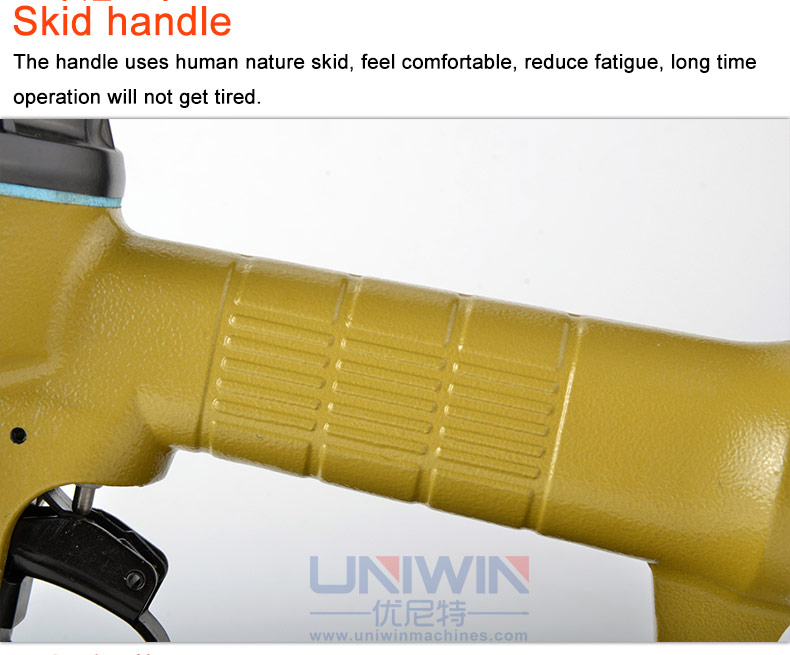 5. Design of exhaust hood
It is designed of integrated exhaust, select excellent materials, fine workmanship, fixed by bolts and nuts.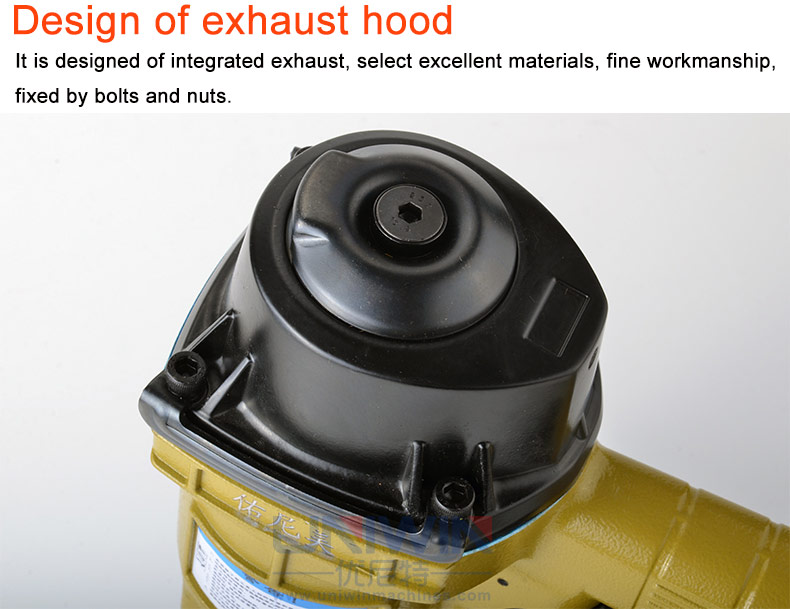 6, Accessory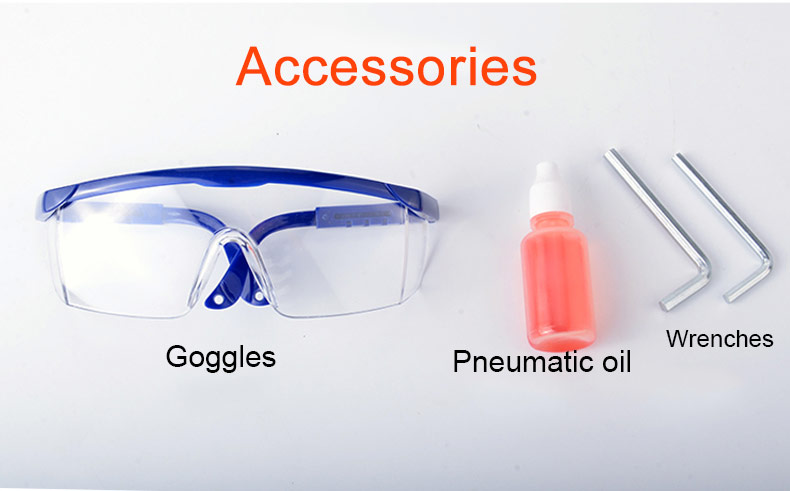 Operation Instruction of pneumatic nail gun
1. The air compressors nail gun used, air pressure adjust to 0.55-0.75MPa.
2. Before daily use, drop 2-3 drops lubrication from the connector,  which not only can keep the lubrication of spare parts, but also can increase the gun's work efficiency and lifetime.
3. If the material and nail length are different, It also needs different operation pressure.
4. The gun is fitted with a safety device, when you used, the gunpoint  should press the product , then pull the trigger.
5. All piping systems cannot leak to stabilize the voltage.
6. For ensure safety, worker should wear goggles when operating.
7. The operation pressure cannot over 0.8MPa, if the gun without nail, pls don't operate to prevent the nail gun being damage prematurely.
8. Pls don't shot the nail gun point to people, prevent to result in harm.
9. Pls don't shot nail in air, because it may be hurt somebody and damage the gun.